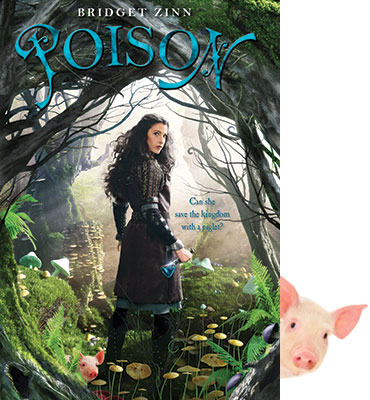 I wish I was blogging right now about the release of my first published novel but not quite yet. I just did finish my first novel in the series of Whispers In The Wind. Now on to editing and editing and then finding an agent who believes in me and then on to publishing. I am starting the second in the series as we speak. Go to the Whispers In The Wind tab on this site for more insight.
I ran across a new book just released today entitled Poison by Bridget Zinn. It was her first novel. I used 'was' because she died nearly two years ago after writing the novel and now it is finally being published. She had a bout with colon cancer that led to her passing at only 33. What an inspiration she will leave for aspiring writers!
Although the book is written for young adults, I want to read it myself. Please visit her web site and read about the new book, buy one. Read about Bridget, look at her picture and see the vision of her first novel in her facial expression, I did.
I can only imagine how excited she was writing her novel and the sequel. Lost in the fantasy of another world, page by page creating a beginning and an end. May she be watching down upon those that support her and add the book to their library. The joys of readers and the inspiration that she will never know that she created beyond the pages of her novel.
Rest in peace Bridget and thanks . . .                                           ~Patrick